Global Impact Resources
Global Impact Resources, INC. (GIR) is an organization that endeavors to touch the nations of the world by empowering missionaries both domestically and abroad. Established as a non-profit 501(c)(3) organization, GIR is empowering missionaries to:
Proclaim the Gospel to the nations of the world
Establish and equip local churches and faith-based ministries overseas
Promote the social and economic advancement of all people of every race, gender and nationality through the Word of God.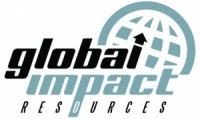 Global Impact Partners
GIR exists to gather resources for the purpose of strengthening existing faith-based ministries and churches, as well as help establishing new works. The Board of Directors evaluates and identifies ministries that are advancing God's Kingdom. After the Board has identified these ministries, partners are given the opportunity to support these works through their prayers and financial gifts. GIR will annually host a fundraising dinner as well as pursue relational contacts with individuals, businesses, and churches. Partners will receive regular reports on how their prayers and gifts are impacting the nations. Also, partners will receive annual contribution statements listing their giving.
Short Term Missions
In addition to our support of ministries and missionaries around the world, we also organize and send out short-term mission teams. These trips are designed to support and aid missions work around the world. Please refer to our website for upcoming trips.
For more information about GIR, email info@globalimpactresources.org or visit the website at www.globalimpactresources.org.