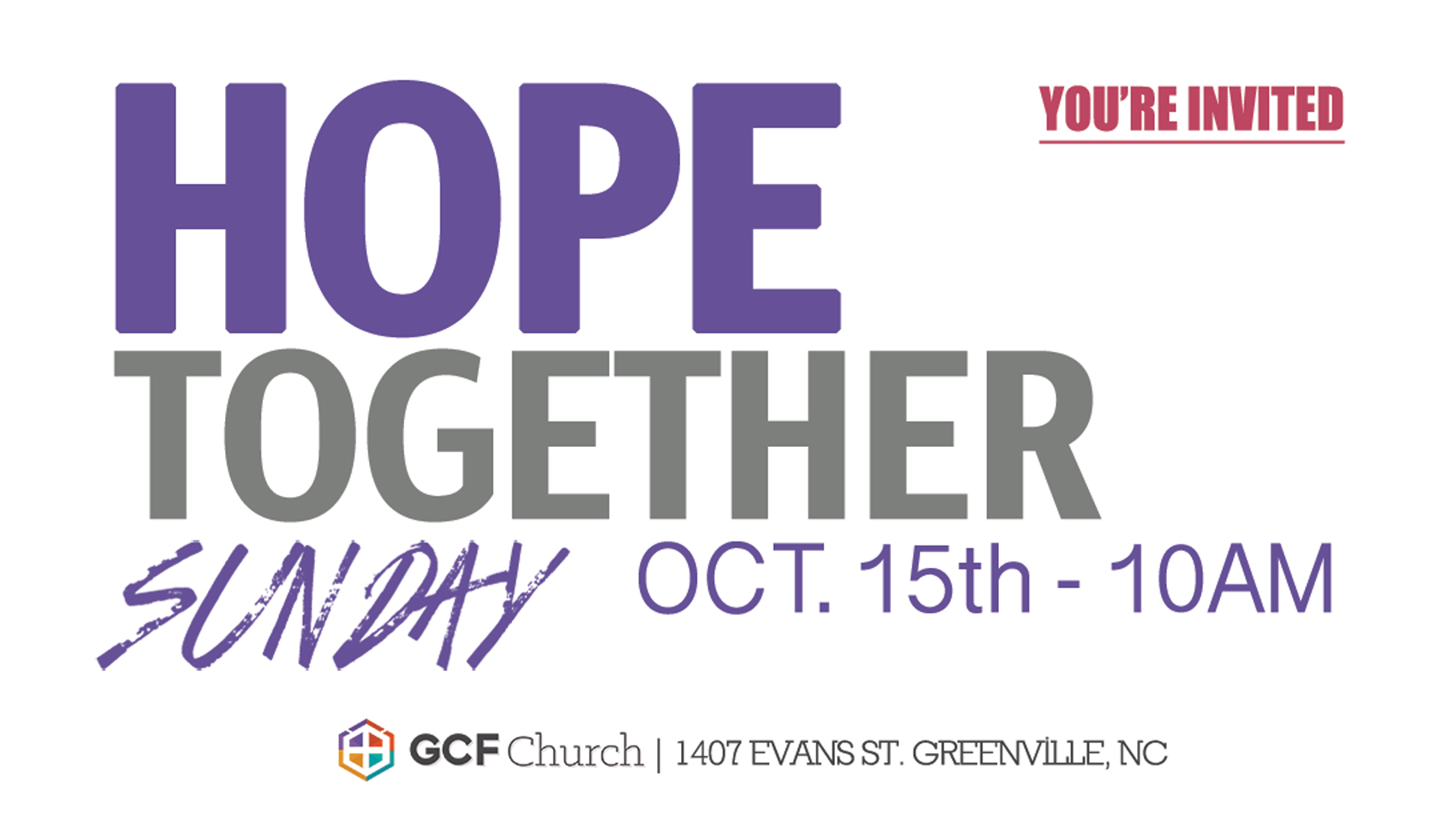 You're Invited!
For our 3rd year in a row we're extending a special invitation to a remarkable event. Hope Together Sunday is a day to celebrate and share the hope we have together in Jesus Christ through worship, fellowship, food and festivities.
No RSVP required for this free event, just bring your family and friends Sunday, October 15th at 10am to GCF Church at 1407 Evans St.
Stay after the service for a pig pickin' and games for the kids. Got questions? Call (252) 752-2100.
See you there!